This is a how-to for Hydro-Turf traction mats in my 2001 Challenger without factory mats.
Hydro-Turf is "Grey" in "Cut Diamond" pattern
Materials Required:


-Hydro-Turf

-All-Purpose Cleaner ( Hydro-turf only recomends something to remove dirt and oil, I used Simple Green But feel free to use any product you like)

-Roll of paper towels (for applying and drying all-purpose cleaner)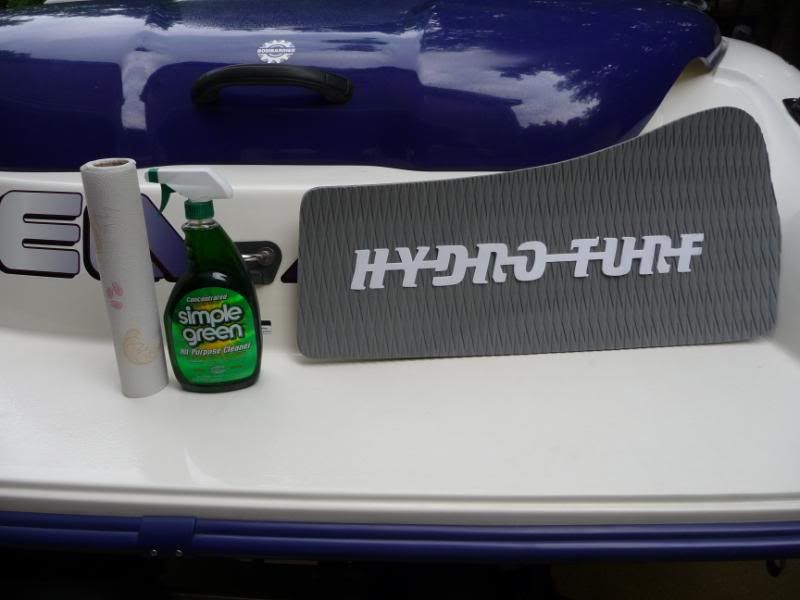 Time Required for Installation:


1.5-2 Hours (varies depending on size of boat and number of people helping)


Skill Level Required for Installation:


Novice



Step by Step:


1. Remove Hydro-Turf from box and lay pieces out as some may be curved from shipping. May want to use heavy object to apply pressure to help flatten traction mats (I find old college text books worked great)



2. Organize Hydro-Turf in the pattern of your sportboat to help identify the location of the pre-cut sections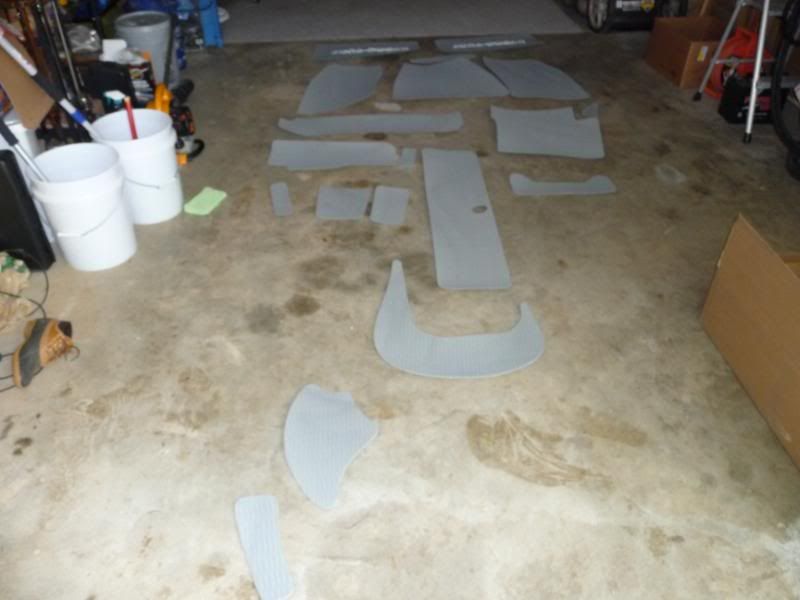 3. Prep surface (I contact Hydro-Turf about the raised dimples on the floor and they said it is NOT required to sand smooth. The glue will still hold as long as pressure is applied during install)

It is recomended to work in small areas (I worked piece by piece during steps 3 and 4)




***Make sure surface is clean and dry before preceding to next step***

4. Using the pattern your layed out in step 2; Peel off the backing and apply Hydro-Turf Mats to the proper location. Once the mat is set in place apply firm pressure on the area to allow the glue to grip. According to Hydro-Turf the glue is activated with pressure.





Repeat steps 3 and 4 until all the Hydro-Turf is applied to the SportBoat. ( I worked from front to back but there is no specific order that you must apply the mats)


***According to Hydro-Turf the mats must cure for 24 hours before use***

5. Enjoy your Hydro-Turf Traction Mats!



(note in this final pic the kit for the 2001 Challenger has 3 cut mats to place on the blue engine cover but I chose to only install the middle mat)