Posted 09 February 2009 - 12:31 PM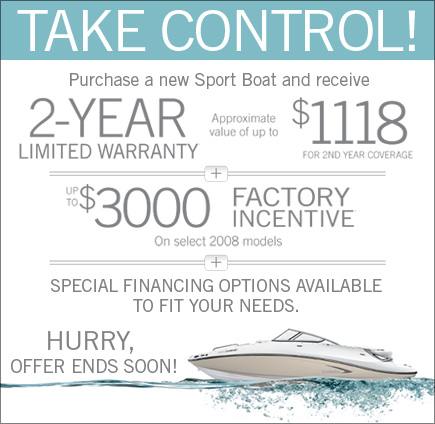 ---
Posted 19 February 2009 - 11:21 PM

Need some help! How big of a difference is the quality of the 09 boats compared to 08? I'm looking at an 08 230 Wake or a Yamaha 212X. I like some of the features of he 212x but I really like the power of the Sea Doo. I currently have an 07 Speedster 200 w/430 hp. I like the boat but do not like the fit/finish and quality. Anyone have any ideas for me?!
---
Posted 20 February 2009 - 08:55 AM
Too be honest I don't believe you are going to see much difference in the fit/finish in the 09 models. I am not aware of any changes to the hull in the 09 230 Wake. The only boat I am aware that they made changes to the hull is the 09 180 Challenger.

---
---
0 user(s) are reading this topic
0 members, 0 guests, 0 anonymous users