New to this forum. but have been working on seadoos for 15 years and part-out for 8 years.  I have thousands of parts.  I have MPEMS, motors, steer & rev Cables, SEATS(go fast), and much much more.
I have parted out a few dozen jetboats:
95-99 speedster and speedster SK
96,97,99,2003 sportster & sports 4tec
96-99 challenger & challenger 1800
Thanks
Jess
pm or call me with your parts needs!!!
813 363 9074
jesscairns@yahoo.com is my paypal account or credit card over phone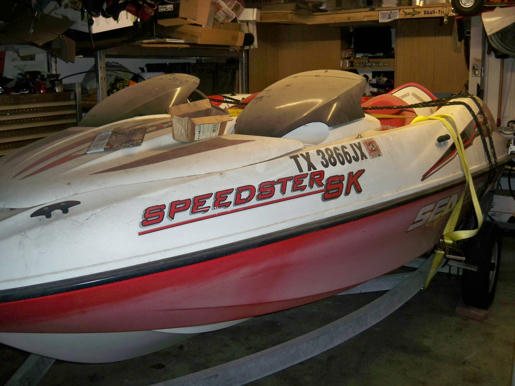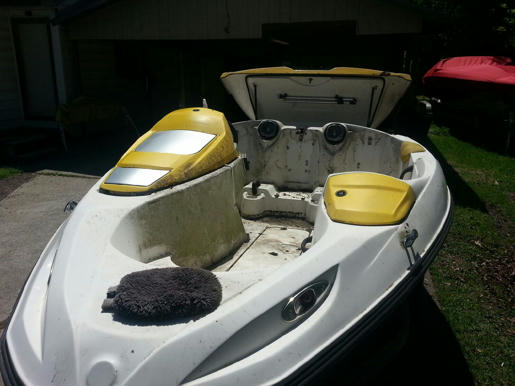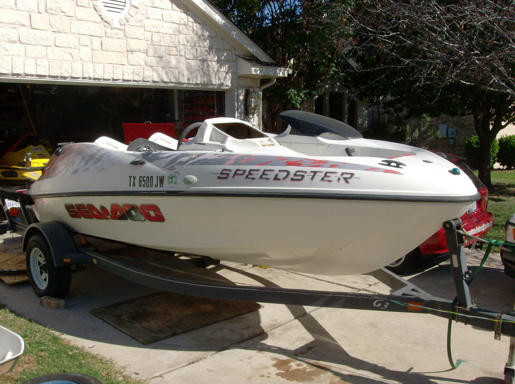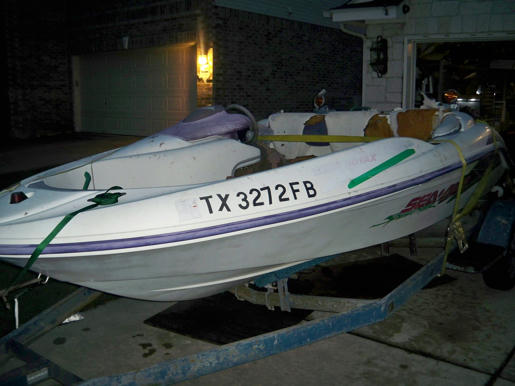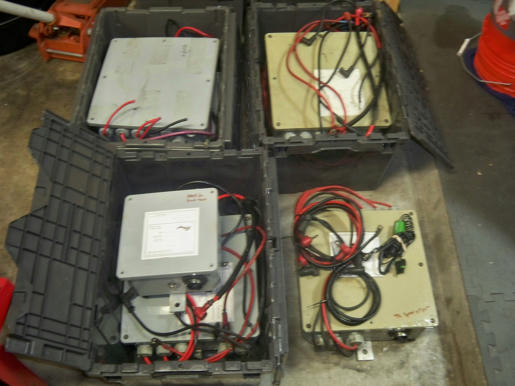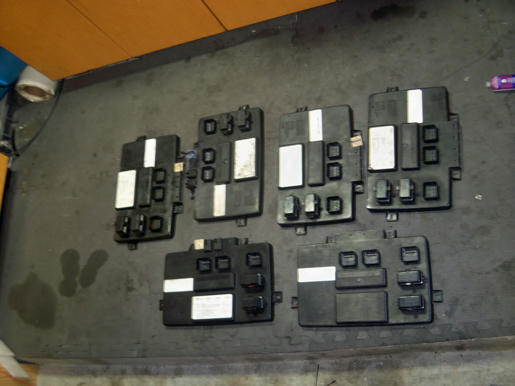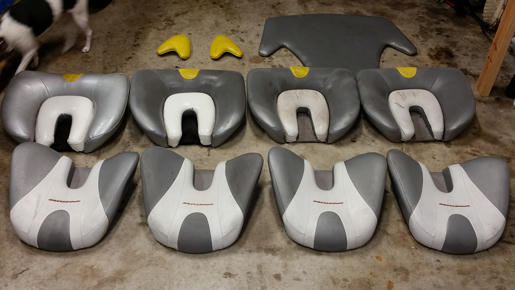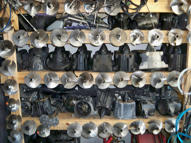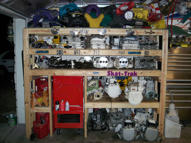 290811306 204470035 n/a 1997 SPORTSTER 204470044 204470137 1997 CHALLENGER I BELIEVE THIS MPEM INSTALLED IN FIRST BOATS OFF THE LINE 204470056 1997 SPEEDSTER 204470076 1997 CHALLENGER 1800 204470137 1997 CHALLENGER 204470139 1998 CHALLENGER / 2000-2001 CHALLENGER 204470155 1998-1999 CHALLENGER 1800 / 1999 SPEEDSTER 204470179 1998 SPORTSTER / 2000 SPORTSTER 204470184 1998-1999 SPORTSTER 1800 / 1999 SPEEDSTER SK 204470545 2000 SPORTSTER LE USES 278001398 MPEM 278000070 n/a 1994 SP SPI GTS 1992-1994 587CC SKIS 278000071 278000305 1994 XP Test Info 278000200 278000070 1992 SP XP GTS GTX 278000262 278000070 1993 SP SPI SPX GTS GTX Test Info 278000305 278000071 1993 XP 278000413 n/a 1994 SPX XPI GTX 278000423 278001134 1995 SPX XP GTX HX / 1996 EXPLORER 278000474 278001135 1995 SP SPI GTS 278000510 1995 XP800 / 1996 XP 278000526 278000688 1994 SPEEDSTER 278000571 1995 SPORTSTER 278000601 1995 SPEEDSTER 278000746 1996 CHALLENGER 278000790 n/a 1996 SPORTSTER 278000801 1996 SPEEDSTER 278000821 278001135 1996 GTS 278000822 278001134 1996 SPX GTI HX / 1997 EXPLORER Test Info 278000897 n/a 1996 GTX GSX 278000916 n/a 1997 GTI GS / 1998 GTI GS 278000926 295500790 Kit 1998 GSX LTD '97 PRODUCTION 278000928 n 1997 GSI 278000939 278001981 1998 GTX RFI 278000964 n/a 1997 SP 278000981 278001255 1997 SPX 278001025 1997 GTS HX / 1998-2000 GTS / 2001 GTS 5551 only 278001031 278001201 1997 GSX 278001047 278001137 1996 GSX UPGRADE REPLACES ORIG IGNITION 278001078 278001079 1997 XP 278001133 278001242 1997 GTX Test Info 278001134 REPLACEMENT FOR SOME MODELS 278001135 n 1995-1996 587 SP SPI GTS NON DESS 278001199 278001577 1998 XP LTD 278001200 278001242 1997 GTX 278001201 n/a 1997 GSX 278001202 278001255 1998-1999 SPX 278001242 n/a 1997 GTX Test Info 278001255 n/a 1998-1999 SPX 278001342 278001577 1998 XP LTD 278001343 295500790 Kit 1998 GSX & GTX LTD 278001356 278001981 1999 GSX RFI & GTX RFI 278001398 278001525 1999 GTX LTD / 2000-2001 LRV 278001440 278001695 2000 GTX DI & RX DI 278001496 n/a 1999-2001 GS 2001 GTS 1999-2002 GTI 278001499 278001526 1999 GSX LTD & XP LTD 278001525 2000-2002 GTX 278001526 n/a 1999 GSX LTD / 2000 RX LTD / 2001 RX RXX / 1999-2002 XP 278001529 278001981 2000 GSX RFI GTX RFI 2001 GTX RFI 278001577 n/a 1998 XP LTD 278001695 n/a 2000-2001 GTX DI RX DI 278001718 2001-2002 RX 278001747 278001813 2002 GTX DI /2002 RX DI / 2002 LRV DI 278001753 278002043 2002 GTX 4TEC 278001774 278001981 2000-2001 GSX RFI 2001 GTX RFI 278001796 n/a 2003-2004 GTI LE 278001813 2003 GTX DI RX DI 278001848 278001981 2003 GTI RFI 278001895 2003-2004 XP DI 278001906 278002043 2003 GTX 4TEC 278001908 278002043 2003 GTX 4TEC SUPERCHARGED 278001913 278002043 2004 GTX 4TEC SC RXP SC 278001981 2004 GTI RFI LE 289100003 2001 RX X 275500109
272000024 SEAL CARRIER 272000042 CARBON RING 272000151 SHAFT DRIVE 271000872 HOUSING-IMPEL.ASS. 271000875 VENTURI ASSY. 271000806 NOZZLE-BLACK 271000790 GRATE-PUMP 271000866 SUPPORT-PUMP 278001998 SENSOR-SPEED 278001188 COIL-IGNITION 278000513 RELAY STARTER 278001172 COVER-BOX ELEC 278001016 SENSOR-LIQUID 290887754 CRANKCASE-ASSY 290924602 VALVE-REED ASS 290867833 ADAP-CARB. 290888040 DRIVE-STARTER 290923569 CYLINDER-ASSY. 290923584 HEAD CYLINDER 290854410 VALVE-EXHAUST 290931670 GASKET-RUBBER 290854435 HOUSING-RAVE 290939137 RAVE SPRING 290911555 290966680 HUB-FLYWHEEL 290886588 PLATE-STATOR 290965641 SENSOR-ASSY.PICK-UP ASS 290837390 SHAFT-PUMP OIL 270000382 CABLE-INJECT. 274000657 PIPE-HEAD 274000510 CLAMP-EXHAUST 274000679 295500683 RESONATOR KIT 273000114 SILENCER-AIR 277000645 277001450 270000383 CABLE-CHOKE 277000734 277000735 271000436 CABLE-STEERING 277000781 THROTTLE CABLE 275000172 TANK-OIL ASSY275000220 CAP OIL ASSY 269500485 269500286 TRAY-STORAGE 269500382 MIRROR ASSY.RH 269500381 MIRROR ASSY.LH 274000556 REG-PRESSION 291001182 291001180 291001181 291001179 291001178 291001176 291001105 272000127 272000094 GUARD-FLYWHEEL 204160046 290966560 290887950 290887339 270000247 270600003 MODULE-FUEL P. 270600012 LEVEL-SENSOR 270600004 INJECTOR 270000417 270000251 290888053 290811036 278001301 278000668 VTS HOUSING 278000616 MOTOR-VTS.ASSY 278000883 BLOCK-SLID.ASSY 278000595 COVER VTS 278001106 277000468 277000333 277000289 291000220 291000498 291000698 291000697 291000495 291000494 270000353 MOUNT-RUBBER 290923503 290854358 290854360 290923302 290837352 SHAFT-ROTARY 290811306 204470035 n/a 1997 SPORTSTER 204470044 204470137 1997 CHALLENGER I BELIEVE THIS MPEM INSTALLED IN FIRST BOATS OFF THE LINE 204470056 1997 SPEEDSTER 204470076 1997 CHALLENGER 1800 204470137 1997 CHALLENGER 204470139 1998 CHALLENGER / 2000-2001 CHALLENGER 204470155 1998-1999 CHALLENGER 1800 / 1999 SPEEDSTER 204470179 1998 SPORTSTER / 2000 SPORTSTER 204470184 1998-1999 SPORTSTER 1800 / 1999 SPEEDSTER SK 204470545 2000 SPORTSTER LE USES 278001398 MPEM 278000070 n/a 1994 SP SPI GTS 1992-1994 587CC SKIS 278000071 278000305 1994 XP Test Info 278000200 278000070 1992 SP XP GTS GTX 278000262 278000070 1993 SP SPI SPX GTS GTX Test Info 278000305 278000071 1993 XP 278000413 n/a 1994 SPX XPI GTX 278000423 278001134 1995 SPX XP GTX HX / 1996 EXPLORER 278000474 278001135 1995 SP SPI GTS 278000510 1995 XP800 / 1996 XP 278000526 278000688 1994 SPEEDSTER 278000571 1995 SPORTSTER 278000601 1995 SPEEDSTER 278000746 1996 CHALLENGER 278000790 n/a 1996 SPORTSTER 278000801 1996 SPEEDSTER 278000821 278001135 1996 GTS 278000822 278001134 1996 SPX GTI HX / 1997 EXPLORER Test Info 278000897 n/a 1996 GTX GSX 278000916 n/a 1997 GTI GS / 1998 GTI GS 278000926 295500790 Kit 1998 GSX LTD '97 PRODUCTION 278000928 n 1997 GSI 278000939 278001981 1998 GTX RFI 278000964 n/a 1997 SP 278000981 278001255 1997 SPX 278001025 1997 GTS HX / 1998-2000 GTS / 2001 GTS 5551 only 278001031 278001201 1997 GSX 278001047 278001137 1996 GSX UPGRADE REPLACES ORIG IGNITION 278001078 278001079 1997 XP 278001133 278001242 1997 GTX Test Info 278001134 REPLACEMENT FOR SOME MODELS 278001135 n 1995-1996 587 SP SPI GTS NON DESS 278001199 278001577 1998 XP LTD 278001200 278001242 1997 GTX 278001201 n/a 1997 GSX 278001202 278001255 1998-1999 SPX 278001242 n/a 1997 GTX Test Info 278001255 n/a 1998-1999 SPX 278001342 278001577 1998 XP LTD 278001343 295500790 Kit 1998 GSX & GTX LTD 278001356 278001981 1999 GSX RFI & GTX RFI 278001398 278001525 1999 GTX LTD / 2000-2001 LRV 278001440 278001695 2000 GTX DI & RX DI 278001496 n/a 1999-2001 GS 2001 GTS 1999-2002 GTI 278001499 278001526 1999 GSX LTD & XP LTD 278001525 2000-2002 GTX 278001526 n/a 1999 GSX LTD / 2000 RX LTD / 2001 RX RXX / 1999-2002 XP 278001529 278001981 2000 GSX RFI GTX RFI 2001 GTX RFI 278001577 n/a 1998 XP LTD 278001695 n/a 2000-2001 GTX DI RX DI 278001718 2001-2002 RX 278001747 278001813 2002 GTX DI /2002 RX DI / 2002 LRV DI 278001753 278002043 2002 GTX 4TEC 278001774 278001981 2000-2001 GSX RFI 2001 GTX RFI 278001796 n/a 2003-2004 GTI LE 278001813 2003 GTX DI RX DI 278001848 278001981 2003 GTI RFI 278001895 2003-2004 XP DI 278001906 278002043 2003 GTX 4TEC 278001908 278002043 2003 GTX 4TEC SUPERCHARGED 278001913 278002043 2004 GTX 4TEC SC RXP SC 278001981 2004 GTI RFI LE 289100003 2001 RX X 275500109 TANK FUEL 275500404 BAFFLE PICK UP ASSY 275500183 275500412 278000987 277001011 278001605 271000459 269500843 269501146 COVER ACCESS 269501064 269501147 269500691 TRAY-STORAGE 269501072 MIRROR SHELL 269501074 269501125 LATCH 269501121 275500545 INJECTOR AIR 27270600012 5500512 275500540 MODULE FUEL ASS Y 275500502 275500541 DISTRIBUTOR FUEL 275500510 275500463 REGULATOR AIR 275500464REGULATOR FUEL 269501153 ACCESS COVER 272000154 272000150 272000130 271000687190 272000114 269000518 SEAT-ASSY 278000509 271000016 295500391 271000466 278000555 SWITCH SAFETY 278000420 HARNESS BUZZER 278000427 278000881 SWITCH IGNIT BUZZER ASSY 295500341 SAFETY LANYARD KIT 1989 1990 1991 1992 1993 1994 1995 1996 1997 1998 1999 2000 2001 2002 2003 2004 sp spx xp xpl gti gtx gts spi rfi di gti-le rx rxx gt pump vts big hub small x-4 x4 89 90 91 92 93 94 95 96 97 98 99 00 01 02 03 04 hood hoods carbs carb westside power sports wsps jet pump jet pump 140mm 148mm 140 mm 148 155 155mm o-ring lake travis lake austin steer stear nozles nozzles r@d skat trak jettrim hydro turf miller novi buckshot rossier msd supercharge speedster sportster challenger 1800 jetmate kawi honda polaris see doo seedoo seadoo sea doo ski doo sky doo used parts u pull kawasaki blacktip ve 970 cc 787 cc 787cc 717cc 657cc 580cc 657 580 657x 657xcc 951di di 787rfi yellow green black red orange purple brown teal blue