2001 Utopia Re Upholstery After 3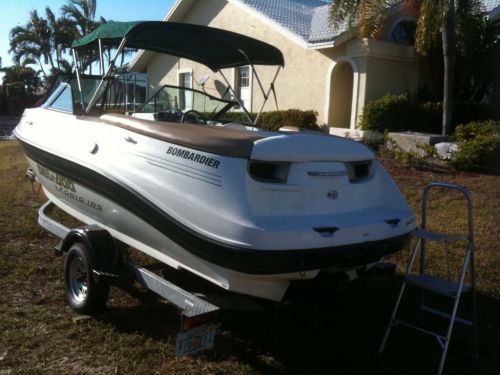 A view of the Sun Deck. Again, my wife suggested a lighter color fabric for the sun deck. So we went with a neutral color -- Tan. I reversed the colors on the deck, making the previously white areas colored (tan) and the colored areas (formerly green) white and pleated.

The "arms" of the sun deck were the most difficult to shape and attach the fabric. First I stapled the fabric along the longest side, including about 2/3 of the arm. Then I heated the vinyl fabric with a heat gun, and pulled and stretched it to make it form, first around the inside curve, then around the narrow arm. When I took the fabric off I noticed that there were 3 slits in the edges of the fabric where it is stapled on the inside curve. I replicated those slits in order to give more room for the fabric to stretch. Then, I began fitting the inside curve by heating, pulling and stretching on the fabric at the inside of the "arm" first, then, worked my way along the inside curve, stapling as I progressed. It requires patience ... and Fabric pullers don't hurt.
2001 Utopia Re Upholstery After 3